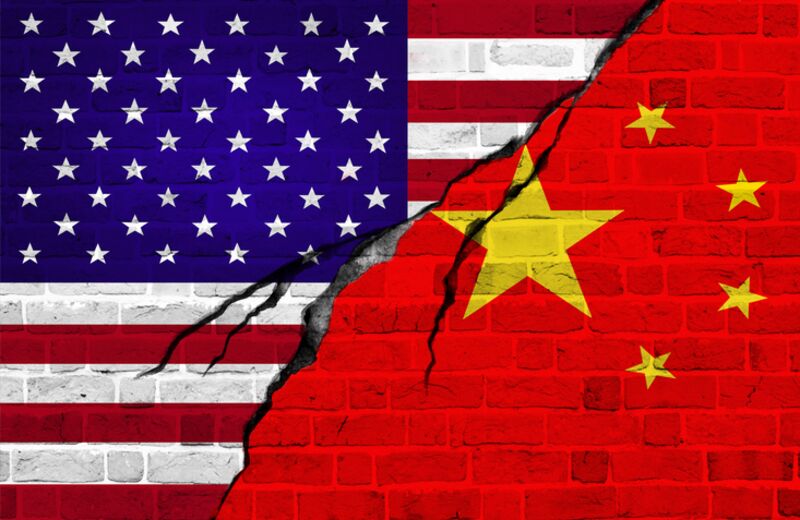 President Trump isn't to blame for the outbreak of a trade war with China, a senior House Democrat argued Wednesday.
"We're now told that this is Trump's trade war," Rep. Brad Sherman, D-Calif., said during a Foreign Affairs subcommittee hearing. "No, China declared trade war on the United States, 18 years ago."
Sherman traced the economic clash back to 2000, when lawmakers formalized China's privileged economic relationship by voting in favor of "permanent normal trade relations" with the Communist power. That legislation codified what previously had been known as "most-favored nation" status in trade with the U.S. And Sherman, who voted against the bill at the time, warned colleagues not to flip-flop on the policy out of hostility to Trump.
"Before Democrats get carried away with the desire to repudiate our position, remember that 65 percent of Democrats voted 'no' on MFN [most favored nation status] for China," he said. "We should not abandon that position just because some Republicans and the White House have embraced it."
That doesn't mean Sherman approves of Trump's policies toward China, which he described as "timid, weak, haphazard, and unplanned." A top Republican on the panel likewise raised doubts about the tariff policy, while echoing Sherman's denunciation of China.
"Our hearing today turns on one of the only remaining areas of disagreement: Which tools should be used in response?" said Florida Rep. Ted Yoho, R-Fla., who chairs the Asia-Pacific subcommittee. "Whether or not they are the right tool for the job, U.S. tariffs are based on longstanding wrongdoing from the Chinese side. China's tariffs are pure retaliation designed to do nothing more than inflict pain."
Chinese diplomats have repudiated such accusations, claiming instead to be standing up for the international economic order.
"I would like to stress once again that the U.S. action is the quintessential trade bullying," Foreign Ministry spokeswoman Hua Chunying said during a Wednesday press briefing. "We will take necessary countermeasures to safeguard our legitimate and legal rights and interests. The multilateralism, free trade and rules-based order are pit against unilateralism, protectionism and power games."
Sherman sought to rally Democratic frustration with China's trade policies. "While Wall Street pays economists to tell us that the trade deficit isn't a problem, in fact, we have lost 2 million American jobs," the California Democrat said. "That's opioid; that's alcohol abuse; that's suicide; that's abandoned counties and small towns; and that's the election of Donald Trump as president of the United States. Those are the harms of our trade policy."
Yoho called instead for "targeted sanctions" on companies that flout U.S. laws, as well as non-tariff restrictions on Chinese investments "and upgraded protection for us and intellectual property innovation. He warned the administration against accepting China's reported offer to reduce the trade deficit by $200 billion in order to avoid the tariff clash. "A brief reduction in the trade deficit will do nothing to solve the main challenges of the trade relationship," he said. "It won't reduce the long-term threat to U.S. competitiveness in advanced technologies; It won't reduce market access restrictions; and it won't stop forced tech transfer or blatant [intellectual property] theft."
WASHINGTONEXAMINER.COM
https://www.washingtonexaminer.com/policy/defense-national-security/house-democrat-china-declared-trade-war-not-trump