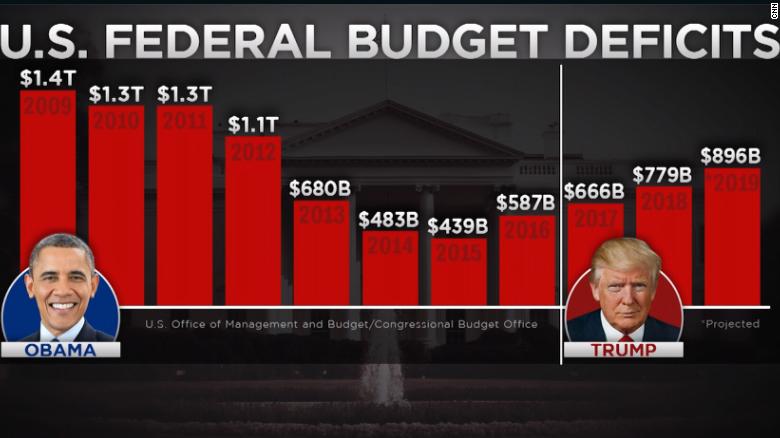 The federal budget deficit for 2019 is estimated at $984B, a hefty 4.7% of gross domestic product and the highest since 2012, according to the Congressional Budget Office.
Unsustainable path? The deficit, which has grown every year since 2015, is $205B higher than it was in 2018, a jump of 26%.
Higher levels of debt increase borrowing costs, making it hard for the government to battle economic downturns and increase the share of future spending allocated to paying off interest costs.
SEEKINGALPHA.COM
https://seekingalpha.com/news/3504371-cbo-estimates-federal-deficit-984b?ifp=0