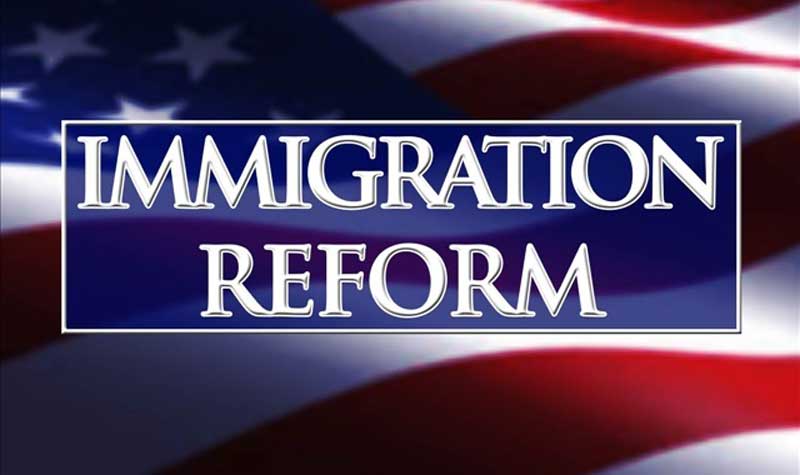 House Republicans have hit the pause button on a plan to vote on immigration reform next week after President Trump warned he "wouldn't sign the more moderate one."
Republican leaders said they expect the White House to clarify whether Trump was referring to a bill authored by Speaker Paul Ryan, R-Wis., and in concert with White House officials, that would incorporate the "four pillars" of Trump's own immigration reform plan.
Republicans planned to put the bill on the floor for a vote next week. But now next week's schedule is unclear.
The weekly schedule announcement was canceled Friday and Republicans say they won't move the bill if Trump indeed opposes it. And he might.
Trump had long been in favor of a competing and more conservative bill authored by House Judiciary Committee Chairman Bob Goodlatte, R-Va., that will also get a floor vote this month. Goodlatte is in the process of tweaking his bill to remove provisions that some conservatives oppose.
And while the Ryan compromise bill includes more than $16 billion for a border wall — a top priority for Trump — the funding is spread out over many years and not provided all at once.
The Goodlatte bill, however, authorizes building a border wall but does not specifically provide money.
Both bills legalize "Dreamers" who came here illegally as children. The Ryan compromise bill provides an easier pathway to citizenship but both bills include a pathway. The Goodlatte bill reduces immigration overall by about 25 percent annually.
A Goodlatte spokesperson has not responded to a request about the status of Goodlatte's bill or whether he has been in contact with Trump.
Trump made the remarks during an impromptu Friday morning appearance on "Fox and Friends.
WASHINGTONEXAMINER.COM
https://www.washingtonexaminer.com/news/congress/trump-comments-throw-immigration-reform-vote-into-doubt